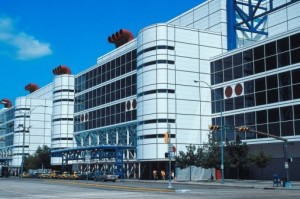 CoinVault ATM™ is the premier bitcoin to dollar exchange service for street level transactions. By partnering with us, you can gain access to the largest and fastest growing network of bitcoin ATMs in the country. As an installation location, you will significantly increase the foot traffic and revenue generated at your location. Thousands of people conduct transactions daily and, with the convenience of CoinVault ATM™, clients that may not otherwise come to your business will visit your retail location.
To be considered for a CoinVault ATM™ locations please complete the Location Application form. We will personally work with you to become a CoinVault ATM™ installation location.
Benefits
Increase Sales
Become a hotspot for hundreds of techies in your area on the lookout for places where they can access their bitcoin.
Publicity
Gain media attention for your store or location by being one of the pioneers of the Bitcoin network.
Testimonials
"We've now increased our Business by 50% just by announcing that we accept bitcoin and we have a CoinVault ATM™."
Michael Cargill – CEO, Central Texas Gun Works
"There was a lot of publicity around it when we announced that we were going to be taking bitcoin… We got a lot of local and national news coverage."
Susan Hitch – CFO, The D Las Vegas
Media Attention for CoinVault ATM Locations
Partner With Us
Tap into the first Bitcoin ATM Network in the country.